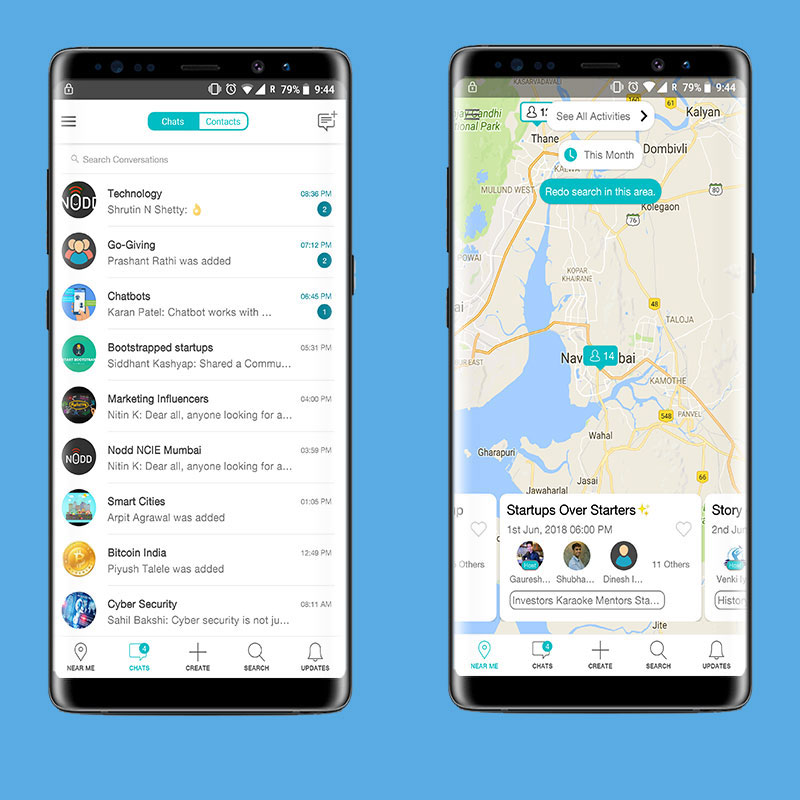 NoddApp
project
Mobile Apps
First Release: 17th Feb 2017.
Nodd is a network-driven community that connects and empowers passionate individuals and achievers to share ideas and probe experiences.
The major features of the app include,
Chat Module for Personal and Community Chat

Updates Section to stay on top of whats happening in the community.

Map Module which allows you to explore nearby experiences.

Responsibilities
Full stack developer (Sept 16 to March 17)

Developing the Android App from scratch.

Setting up server-side infrastructure.

Building REST APIs.

Collaborating with design and IOS team.

Technology Manager(March 17 to Oct 2019)

Developing, maintaining and scaling complete backend infrastructure (Servers, APIs, Databases, etc).

Guiding Junior IOS, Android and Server side developers in improving code quality through code reviews.

Collaborating with Design and Product teams to brainstorm ideas & new features for the app.

Collaborating with the CTO in developing product roadmap, planning releases and implementing scrum methodology.