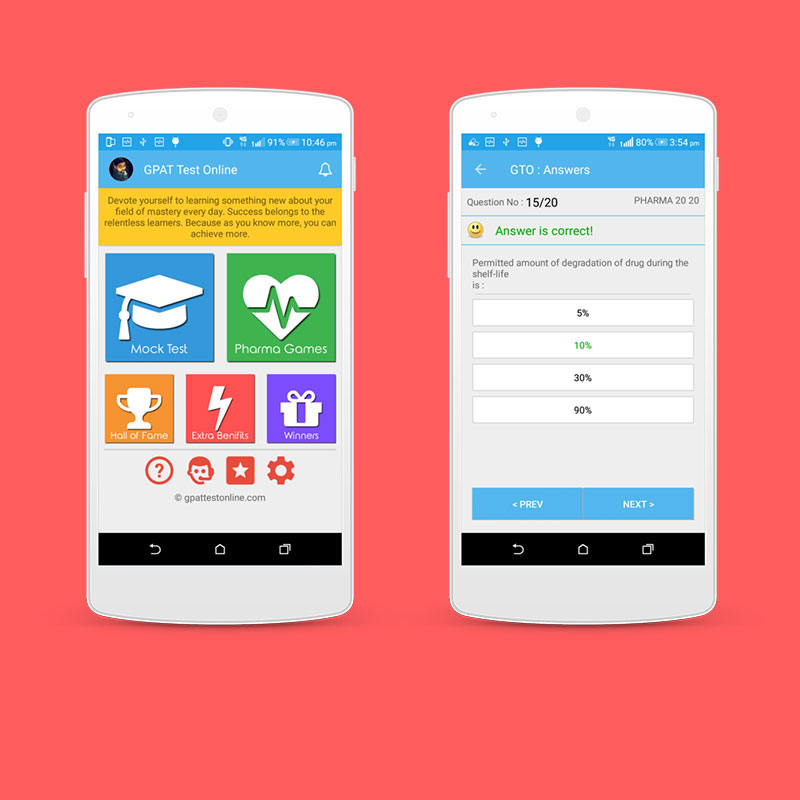 GPAT Test Online
project
Mobile Apps
First Release: 4th Oct 2015.
Its an Android app which provides fun and enjoyable way of studying and practising questions for the GPAT exam.
Each test is uniquely created on the fly.
Various tests types like 'ALL Subjects' and 'Subject Wise' tests.
Pharma Games like 'Pharma 20-20' and 'Pharma Unlimited'
Answers to each test are available after the test.
In-App purchase for an ad-free experience.